Vancouver Airport History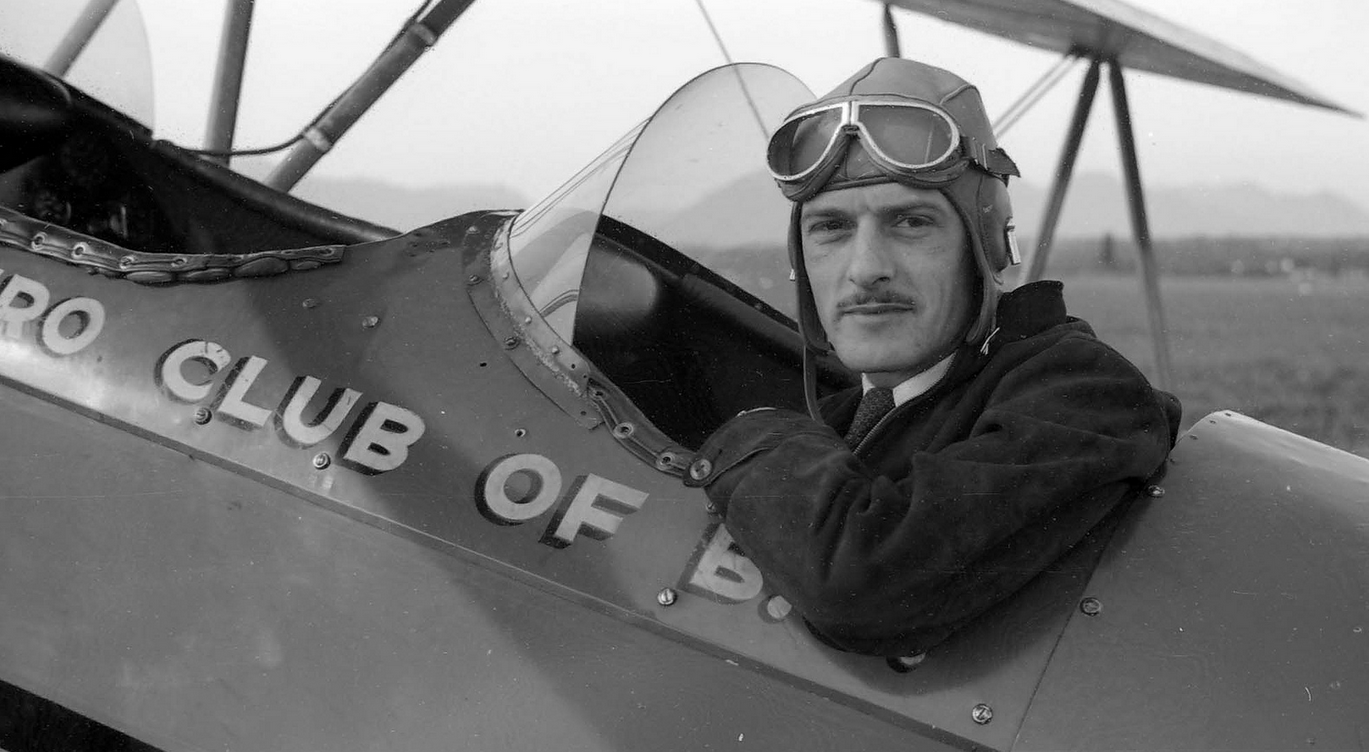 Pilot of British Columbia Aero Club 1930: Img flickr James Crookall (cc)

Vancouver has come a long way since 1927, when Charles Lindbergh refused to include the city in his North American tour as he was not convinced of the quality of the airport which was nothing more than a grass strip at Minoru Park. Now, the airport is the second busiest in Canada and operates flights daily to far-flung destinations in the United States, Asia, Europe and Mexico. It is an important transport hub for the west coast of North America- so take that, Charles.
Two years on, the city decided to take the situation in hand and bought land on Sea Island with the intention of building an airport. Construction began in April 1930 and the airport opened with a single 730-metre runway, a wood-frame administration building and a control tower. During the Second World War, the airport was often referred to as Sea Island Airport and was officially names Vancouver International Airport (YVR) in 1948. The airport was also expanded greatly during this time, gaining new facilities galore. These included new facilities such as aircraft hangars, a Boeing aircraft manufacturing plant and a Royal Canadian Air Force base. It was an important location for RCAF training.
In the 1950s, the airport embarked on an international era and overseas passenger flights began. Another terminal are was added to what is currently the South Terminal to meet demand, and further expansions saw a 3 kilometre long runway added. More expansion came in the 1960s, the age of the jet engine. The terminal building continued to grow to accommodate the huge numbers of new passengers arriving on these fabulous new jet airplanes, with the introduction of Vancouver's first air bridges to allow direct embarkation and disembarkation. The airport was also sold to the Department of Transport during this decade. Currently, it is owned by Transport Canada and managed by the Vancouver Airport Authority.
The 1980s brought many new international itineraries for the airlines operating out of Vancouver Airport. Foreign airlines were added to the schedule, including British Airways, Cathay Pacific, Lufthansa, KLM Royal Dutch Airlines and Air China. In 1996, another new terminal section was opened, constructed at a cost of $250 million to become what is the current International Terminal.
Vancouver Domestic Check in:
Wiki Commons
Img by
IDuke
(cc)

Today, the airport is home to 62 airlines which connect with nearly 100 different destinations around the world. It is also a hub for air cargo and charter airlines. The airport saw 17 million people passing through in 2013. It has three terminals in one large building: The Domestic Terminal, the International Terminal and the South terminal which is a portion of the very first terminal built. The airport has United States border preclearance facilities and free WiFi high-speed internet access.

Written By: Kathyrn Al-Dara Account Manager at Vancouver Airport Car Rental