10 Things to Do During a Vancouver Layover
Vancouver is a major transport hub, and many travellers spend several hours there enroute to their final destinations in Canada or the United States. If you find yourself in this serendipitous situation, don't waste time sitting in the airport, because you have the opportunity to experience a small slice of this beautiful, exciting and diverse Canadian city.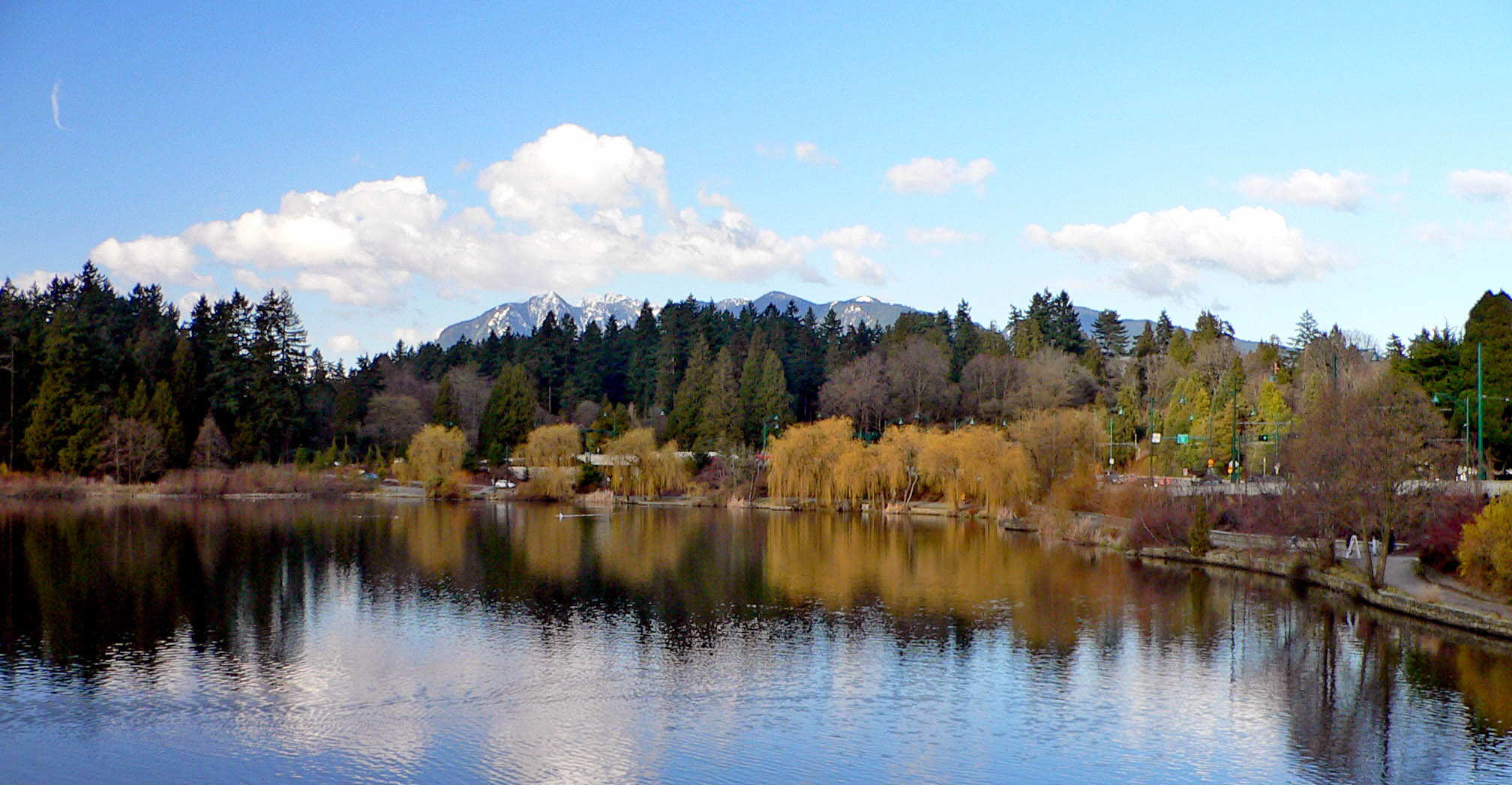 The Vancouver Airport Skytrain is a magnificent invention which has been the saviour of many a traveller in transit. Offering a quick, clean and frequent service, it makes getting downtown from the airport simple, inexpensive and fast- the ride takes 26 minutes and costs less than $10. Use the Skytrain to get into central Vancouver, and from there the possibilities abound. Here are some suggestions for ways to use your hours of freedom:
Stanley Park is located close to the city centre and is an enchanting 404 hectares of forests, walking paths, beaches and attractions. The Vancouver Aquarium is found here, along with a miniature railway and a collection of totem poles. This is a great place for families to come during layovers and let the kids run off their excess energy before the next flight.

Adults may prefer to hole up in Gastown at the Steamworks Brewing Company with a house-brewed beer and enjoy the tastes of Vancouver in both liquid and solid form- try the poutine, a perfect Canadian bar food. On the other side of the CBD is Yaletown, home to the Yaletown Brewing Company with equally delicious beer and bites.

A short bus trip from Downtown is Kitsilano Beach, a favourite summertime spot for all in the city, local and visitor alike. The people-watching opportunities here are endless, and the swimming options go beyond the ocean, nice as it is- the heated Kitsilano Pool means you can swim even when the water's cold. With public bathrooms, sports courts, a playground and lifeguard patrols between late May and early September, this beach has everything you could need.

The Vancouver Art Gallery is one for the art lovers amongst us, home to a permanent collection of 10,000 works in 41,000 square feet of fabulous exhibition space. Emily Carr, a Canadian artist, is featured heavily in the gallery along with major works by the homegrown Group of Seven and Jeff Wall. Get your quick fix of Canadian artwork here.

Granville Island, connected to downtown Vancouver by a road bridge, is a popular shopping district and best known for its market, the Granville Island Public Market, which offers fresh farmers produce, food stalls and crafts by Vancouver artisans. Outside the market, you can find theatres, galleries, boutiques and more for a few hours of blissful layover retail therapy. There are also a population of great buskers on the island, so dig out some coins.


English beach Vancouver: Wiki commons Img by Phil Ejercito (cc)

Seeing the famous mountain-backed Vancouver skyline is a moment to remember, even if you are only in the city for a few hours. The Harbour Centre skyscraper offers great city views, as do some parts of Stanley Park, English Beach in the West End and also Granville Island. Make sure you have your camera for a quintessential Vancouver photo op. Queen Elizabeth Park is another good viewpoint, although not as close to the city centre as the rest.

Both the Museum of Vancouver and the Maritime Museum of Vancouver can be found near Kitsilano Beach, so you could combine all three in a longer layover and get a little culture in with your sunbathing. These focus on the social, natural and nautical histories of the wonderful Vancouver and surrounding area.

Gastown is the oldest part of Vancouver, a national historic site and originally the core of the downtown area. Now a hip and happening part of Vancouver, it is a great place to wander and take in a bit of the city's atmosphere and heritage.

If you just want to stretch your legs after a long flight and breathe some sea air, Canada Place is a popular spot on the waterfront. Here you can walk the Canadian trail on the West Promenade and take in the views of city, mountains and visiting cruise ships. The promenade uses tiles and colours to depict the provinces and territories of the country, a fun way to learn a little about Canada.

Only have a short stopover? Take a Skytrain headed into Richmond rather than the city centre which will get you to the Richmond Centre Mall in 13 minutes. Besides a huge array of shops, the centre has plenty to keep you entertained and fed in transit, including a cinema and food court.
Make the most of your time in Vancouver! Use the handy Skytrain to get out of the airport and see what the hype is about.
Written By: Kathryn Al-Dara Account Manager at Vancouver Airport Car Rental